OUR SERVICE IN-DETAIL
Concept Design
For us, design goes far beyond how something looks. It's how it's built and how it works – function and form.
All concept designs are prepared by Moon's in-house architectural team. The ideas draw on our vast experience and help you understand what can be achieved in design and technical terms.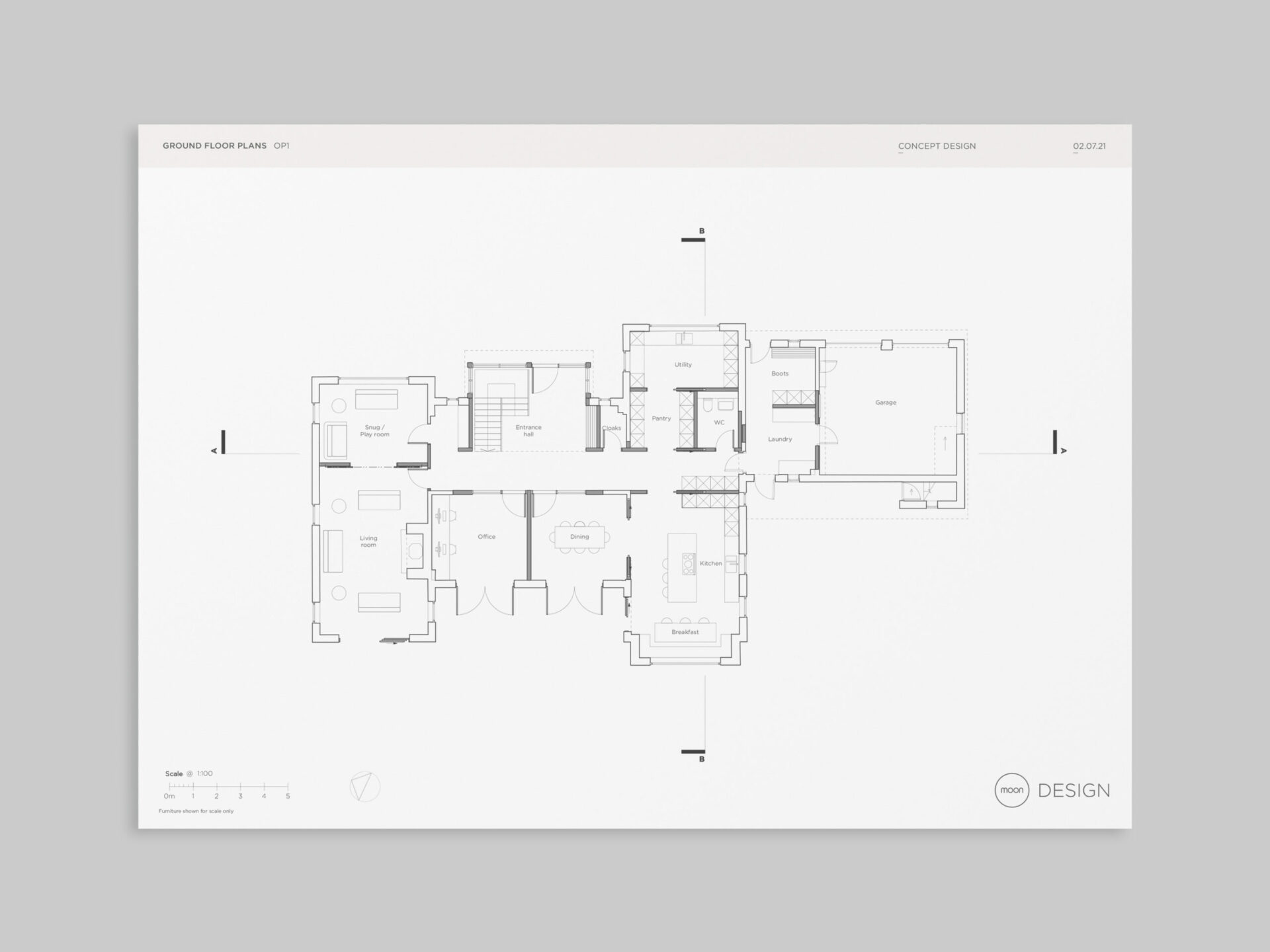 What is a concept design?
The concept design is the first stage of the design process after the brief is agreed. Using the existing plans, we create proposed floor plans to illustrate the space planning approach to the new extended areas or the remodelling.
The concept plans provide a clear picture of your project, but they are not:
Detailed designs
Construction or Building regulation drawings
Planning application drawings
Detailed Interior plans
What will I receive?
The Concept design presentation pack will include:
The existing plans
Two proposed floor plan options
Furniture positioning to help you understand how the space works and its scale
For extension or new build projects, we'll provide 3D modelling (see below)
Section through the property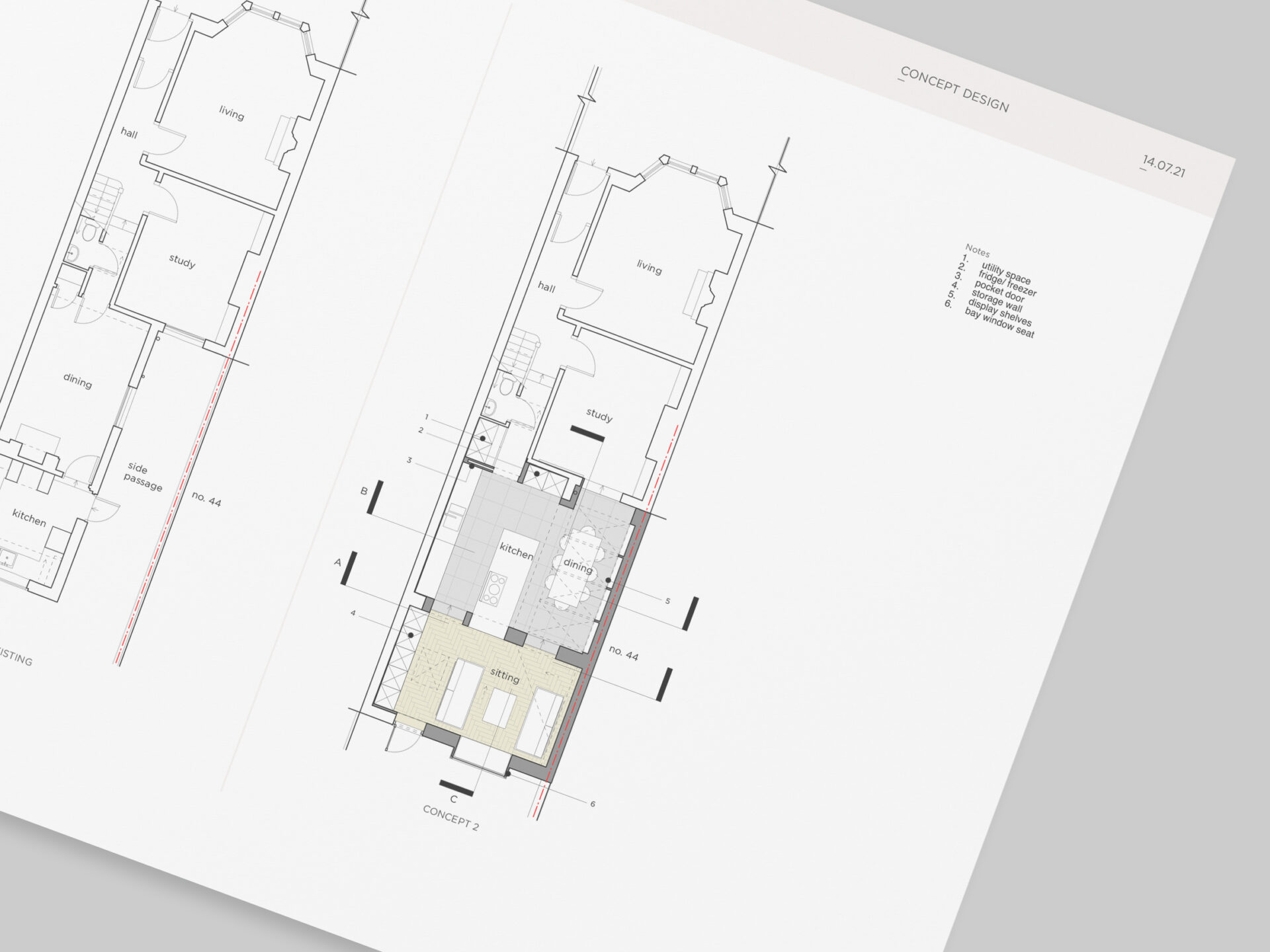 Do you provide 3D models?
If the project is an extension or new build, we'll provide a "white card" digital model. We'll create images from this model to include in the presentation pack.
The images from the 3D model are a replacement to creating 2D elevations. We've found over the years that 2D elevations are not a good tool to communicate what your extension or new build will look like.
Your existing house will be represented by a white massing model. It will not contain any details as you can see in the example below.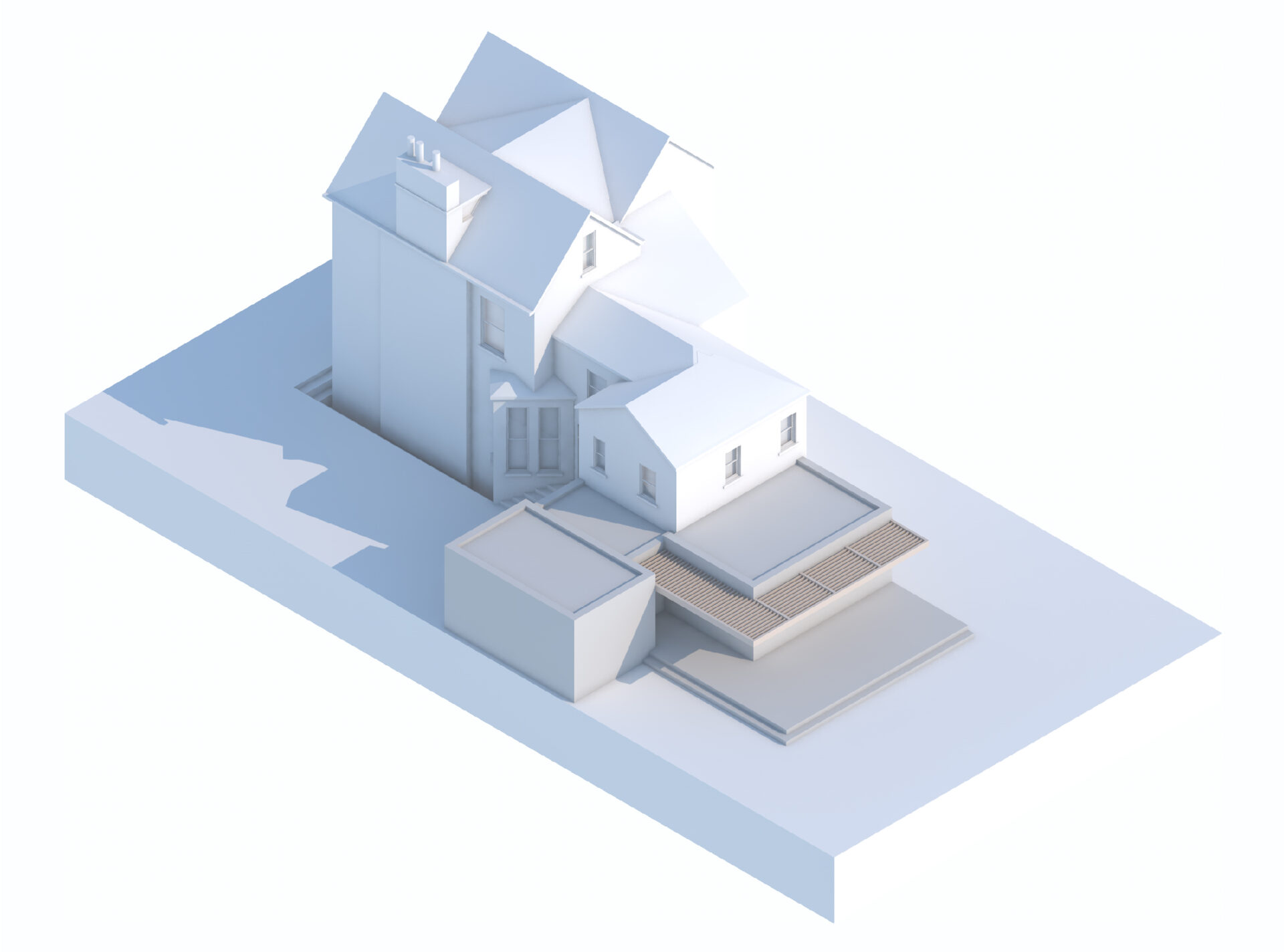 What will the concept design be based on?
The concept design will consider: 
The agreed brief
The physical constraints of the site or property 
The budget 
Planning and technical constraints 
How will you present the concept design to us?
Once we've prepared the concept design, we'll invite you to our offices to discuss the proposals, looking at what you like and what you don't. This discussion is crucial. We want you to challenge our ideas and we may challenge yours. We consider this to be part of what you're paying us for. And, to get it right, we need you to say exactly what you think.