OUR SERVICE IN-DETAIL
Building Regulations
Moon Design's technical team is able to provide a full building regulations service for your project. We have a deep understanding of how buildings are put together and how to produce all the technical information required for a building regulations submission.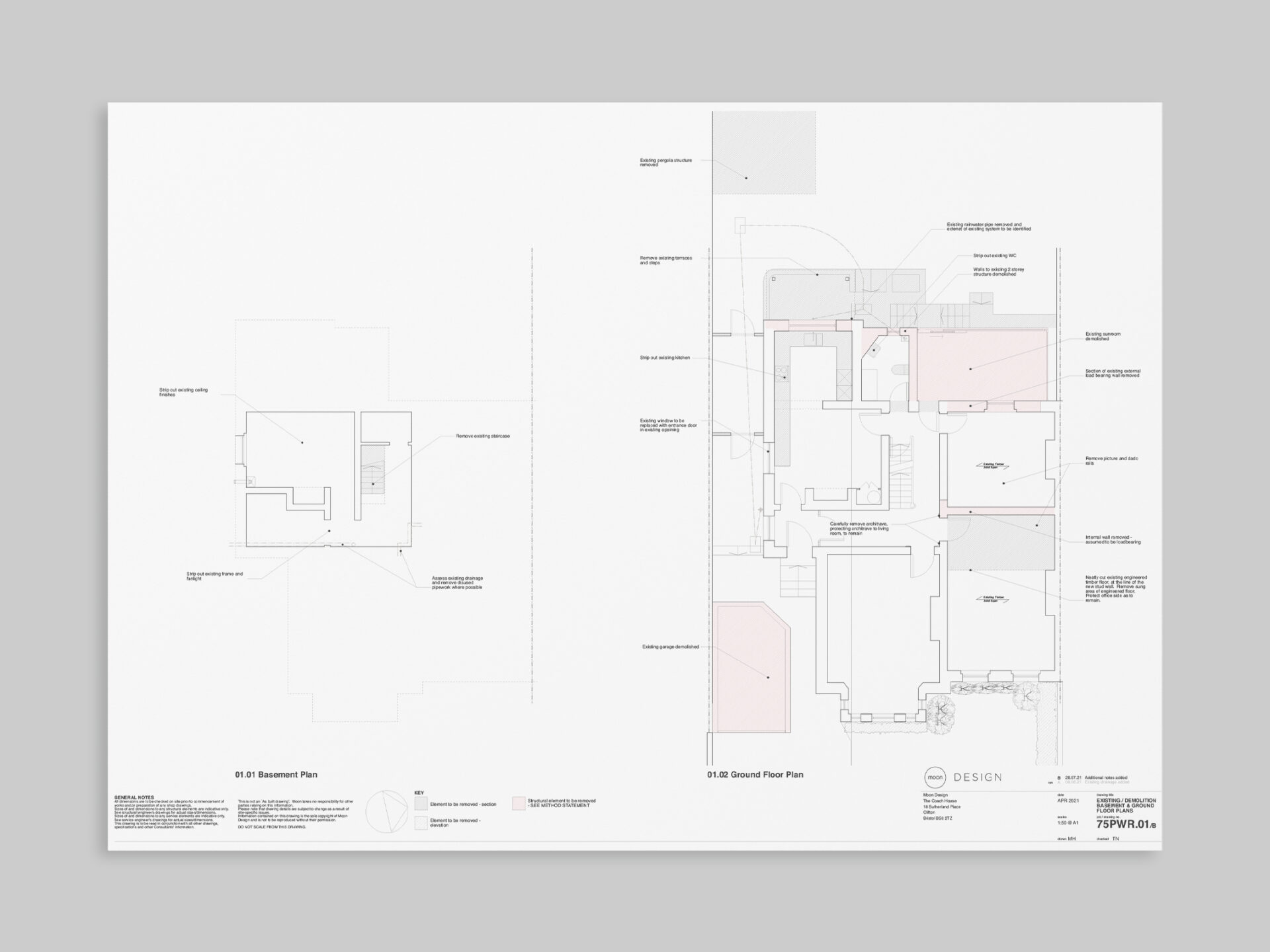 What are Building Regulations and do I need them?
Building Regulations approval is a statutory requirement set by the government. It ensures that buildings are designed and constructed in accordance with the Building Regulations & Associated Legislation. It deals with aspects such as structure, insulation, safety, drainage and electrical works.
Building Regulations approval is required for:
Erection of new buildings
Extension or alteration of existing buildings
Loft conversions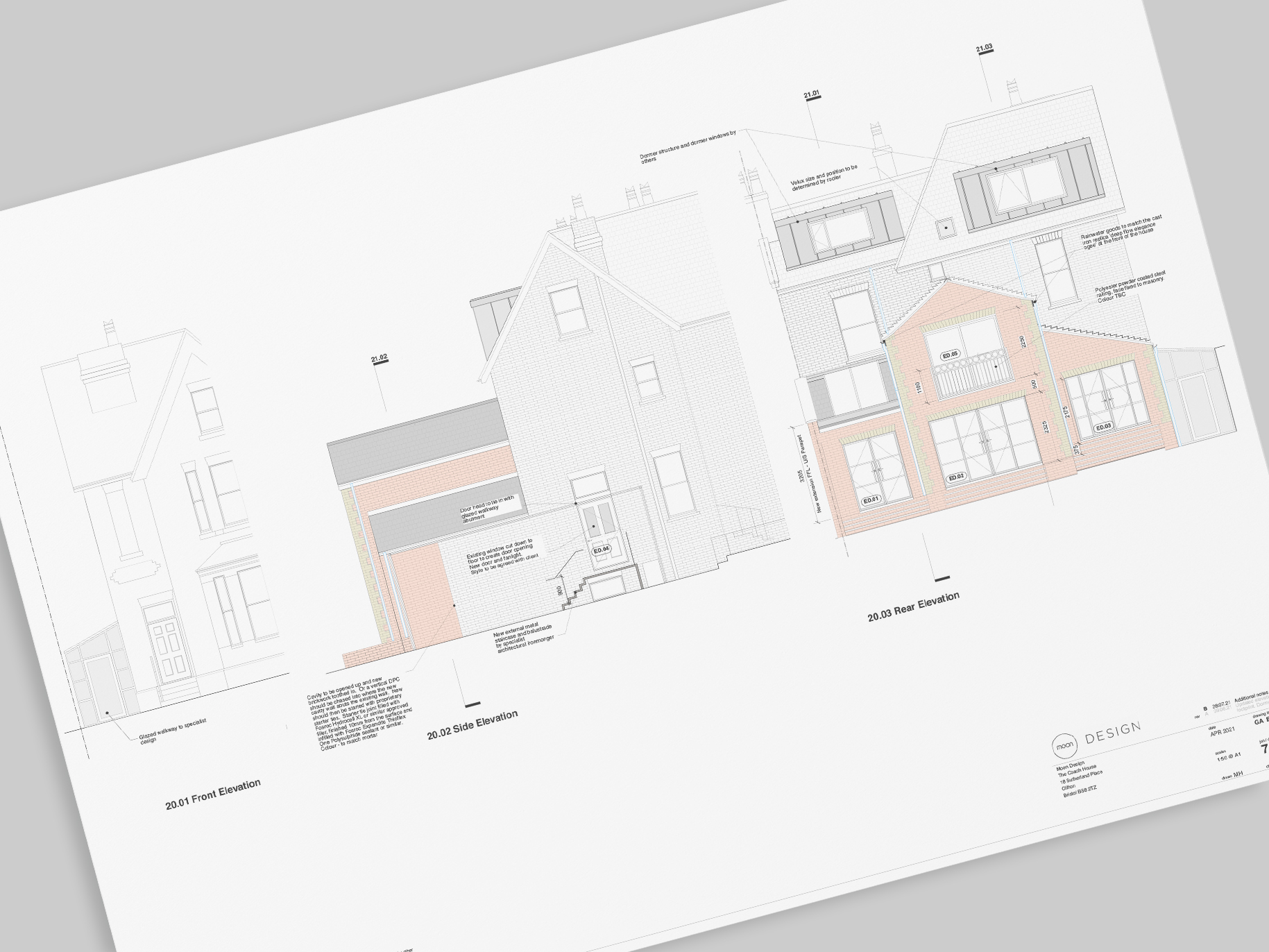 What is the process for obtaining Building Regulations?
The way your project is dealt with depends on its size and complexity. Small projects and simple changes to existing buildings can obtain Building Regulations approval through a single site inspection. Larger projects will generally require a two-stage approach.
The first stage is a full plan application. This means that a full set of drawings and structural calculations of the proposed works are submitted for approval before the works are carried out.
The second stage is the site inspections. These are carried out to ensure that the works have been undertaken in accordance with the approved drawings.
The number of inspections depends on the nature of the works being undertaken. These will be arranged by your contractor and typically take place at key stages such as:
Commencement
Excavation (before excavations are filled)
Foundations (before they are covered up)
Laying of damp proof courses
Installation of new drains (before covering up)
Construction of the primary structure
Installation of insulation
Roof construction
Final inspection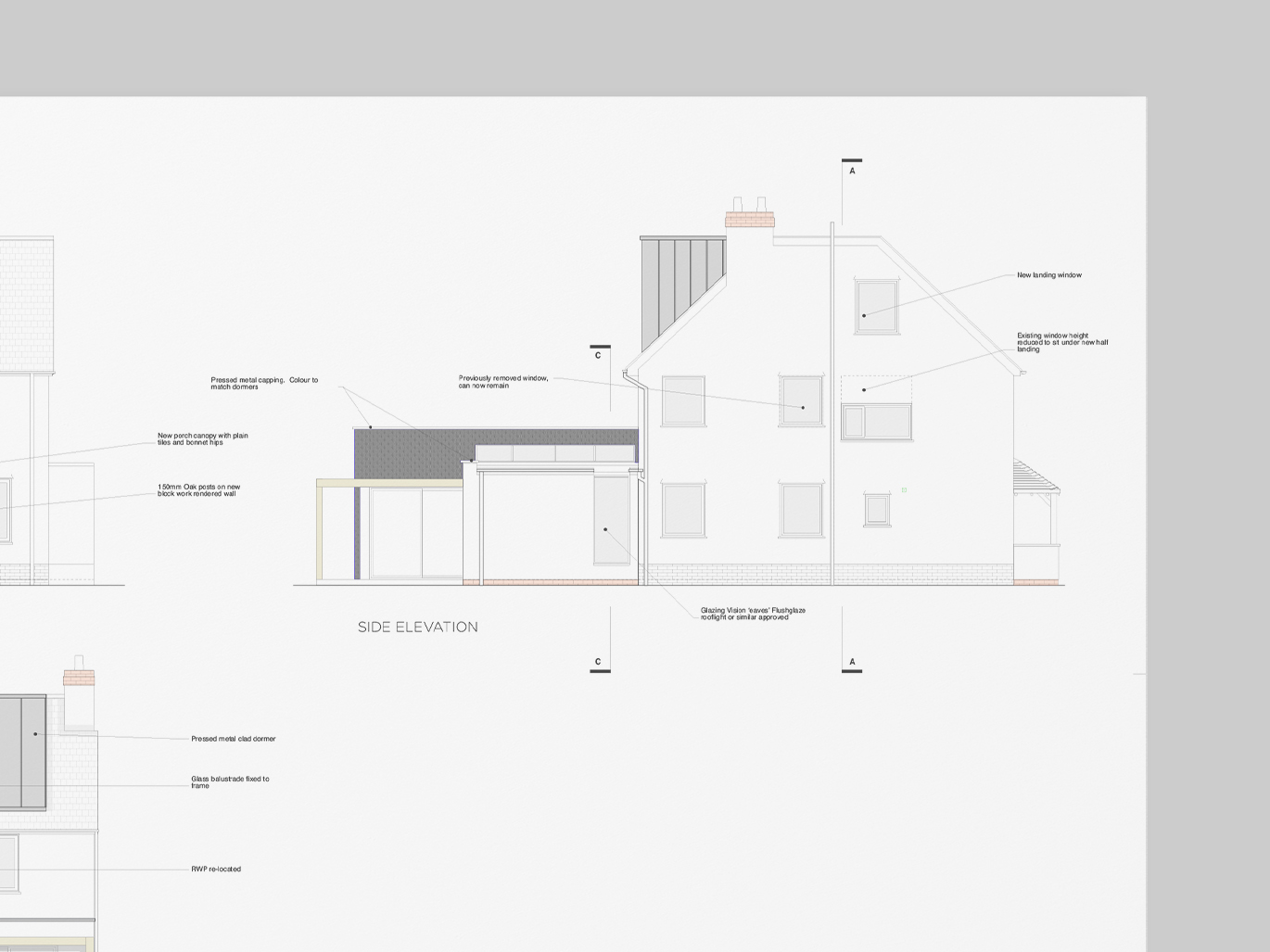 What does your service cover?
Moon is able to produce all the information required for the full plans submission. Moon will produce the technical drawings and submit them on your behalf. These plans will be checked by our Building Control agent and any suggested amendments will be made. Approval to the plans will then be granted.
Who gives us Building Regulation approval?
Moon has chosen to use a private Building Control agent rather than the local Building Control authority. The reason for this is that over the years we have found we get a better service with more feedback using private Building Control. The cost difference is minimal and you will receive approval faster.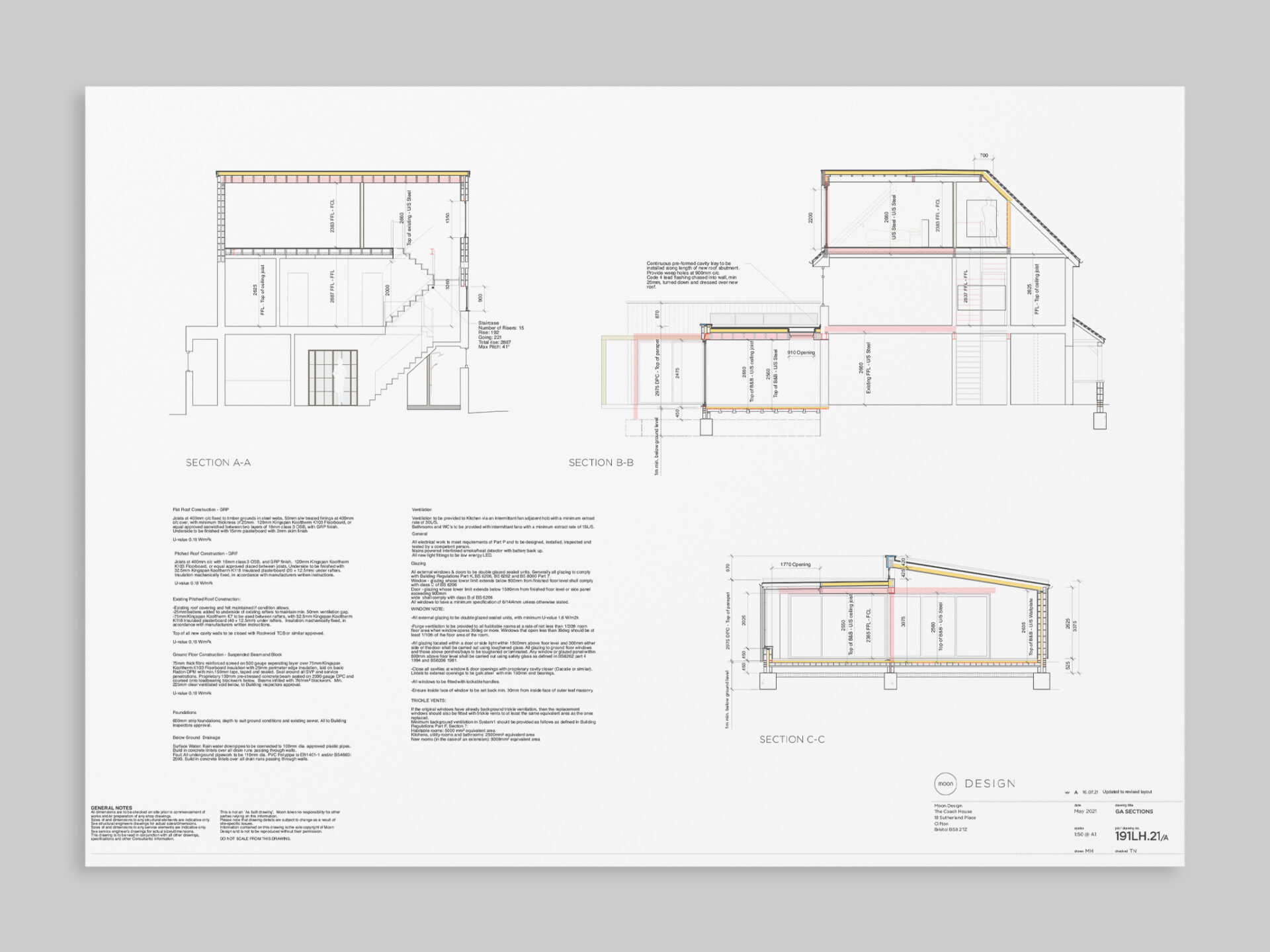 When do you start the Building Regulation drawings?
The general rule is to wait until you have received your planning permission (if required) prior to starting the Building Regulation Drawings. However, there are times when we bend this rule and the Building Regulation drawings are started earlier. This is known as 'proceeding at risk'.
If you choose to proceed at risk, you can use the time period of the planning process (often 8-10 weeks) to progress the project and resolve the construction drawings.

Read more about: Proceeding with Risk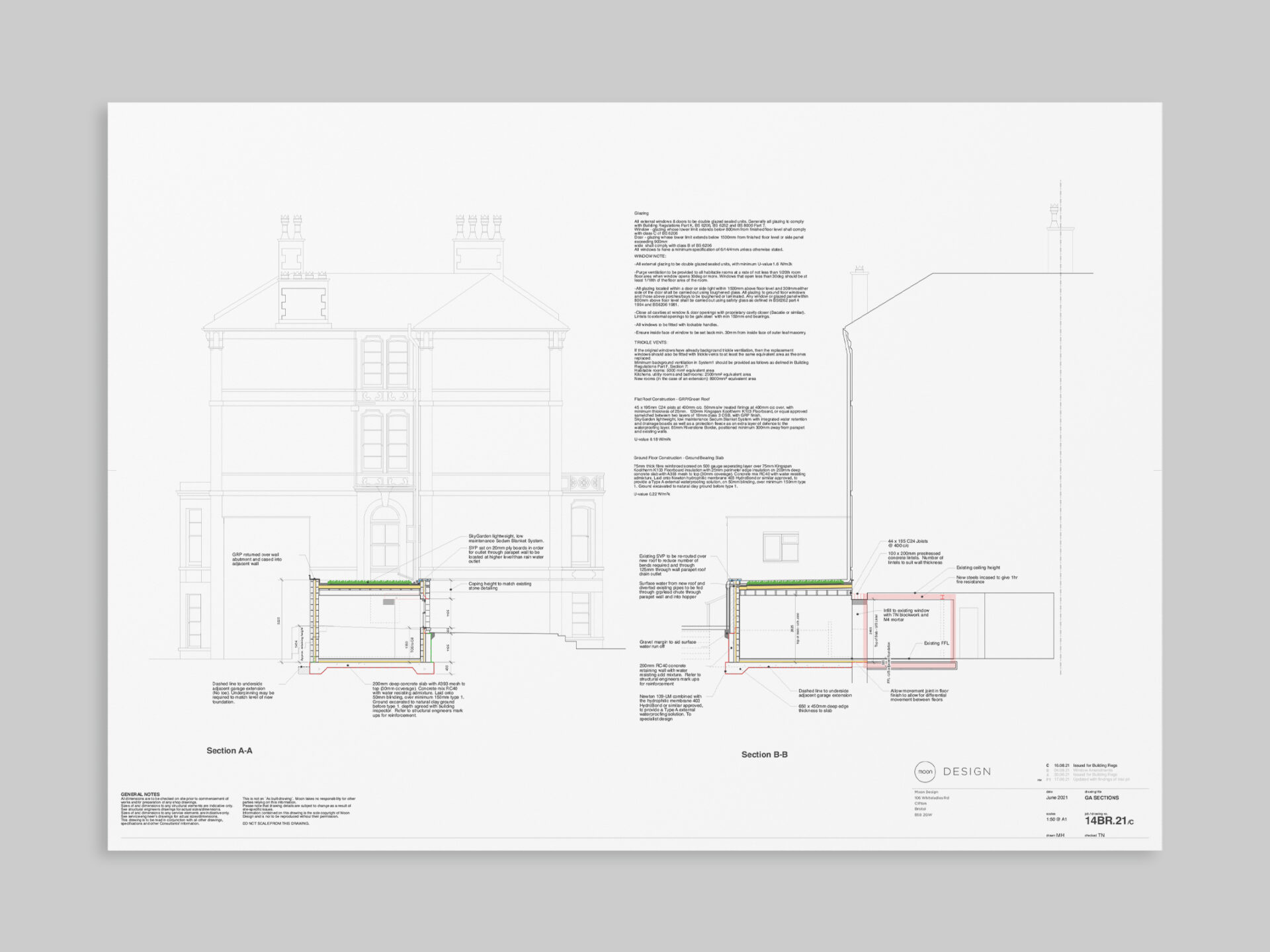 Can we build our project from the Building Regulation Drawings?
There isn't a simple answer to this. It depends on a number of factors:
How comfortable you are dealing with details with your builder
The quality of the builder appointed
The scale of the project
The complexity of the architectural detailing
If we've designed a simple single storey extension with simple details, you've appointed a good quality contractor who you're happy to discuss materials and details with, then building from Building Regulation Drawings should be fine. If your project is more architectural, it will probably require additional detailed construction drawings.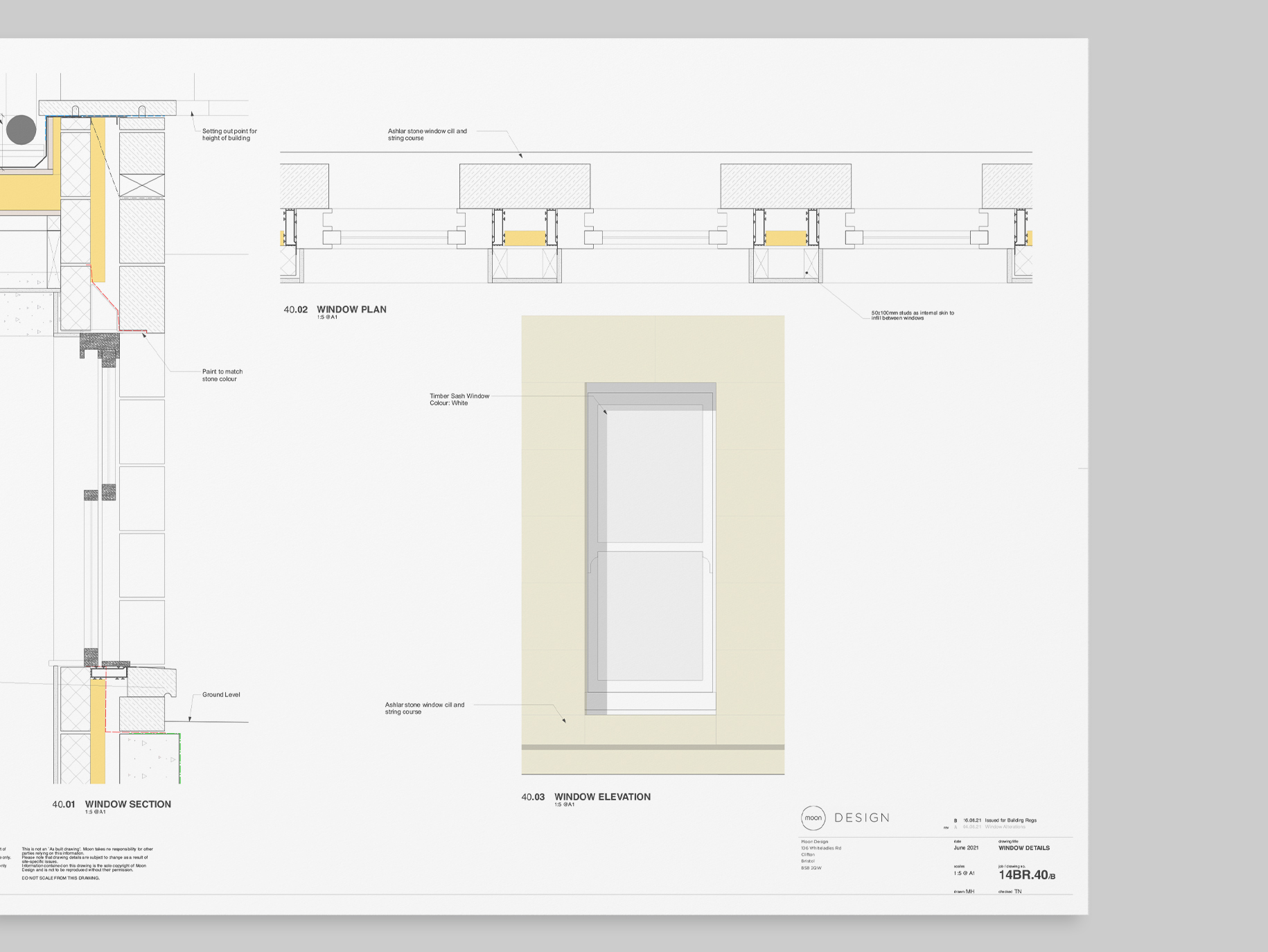 GET STARTED