OUR SERVICE IN-DETAIL
Interior Architecture
We refurbish and remodel many existing houses. For these projects, our Interior Architecture team lead the design work. We can provide this service on all projects – whether working on existing spaces or as part of the team designing new additions or new builds.
What is interior architecture?
Interior architecture is the design of the interior's fitted elements. This includes the production of drawings that can be used for the building and production of the interior elements. It focuses on where the interior design meets the construction elements. It includes:
Developing the concept layouts to fully consider the space planning in detail
Wall, floor and ceiling materials and finishes
All fitted internal joinery and furniture, including kitchens
Internal doors, screens and sliding panels
Floor type and finish – this has an impact on the construction design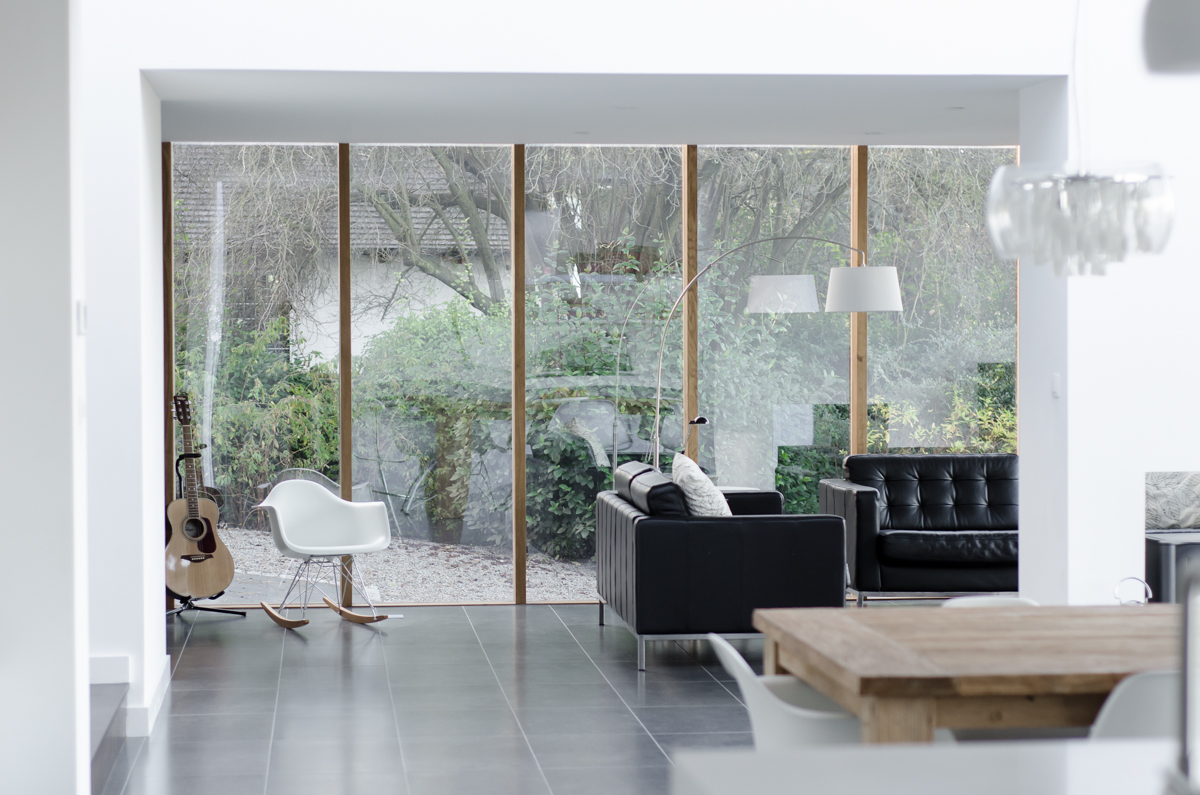 What are the stages of your service?
The stages will vary depending on the level of service you require and whether we have already prepared architectural plans for you.
Our design stages are:
Brief and concept
Preliminary designs
Detailed design
Specification
Our service allows you to choose how much or how little you want us to do. What's important is that we work through the stages of the design process, completing each stage in order to begin the next.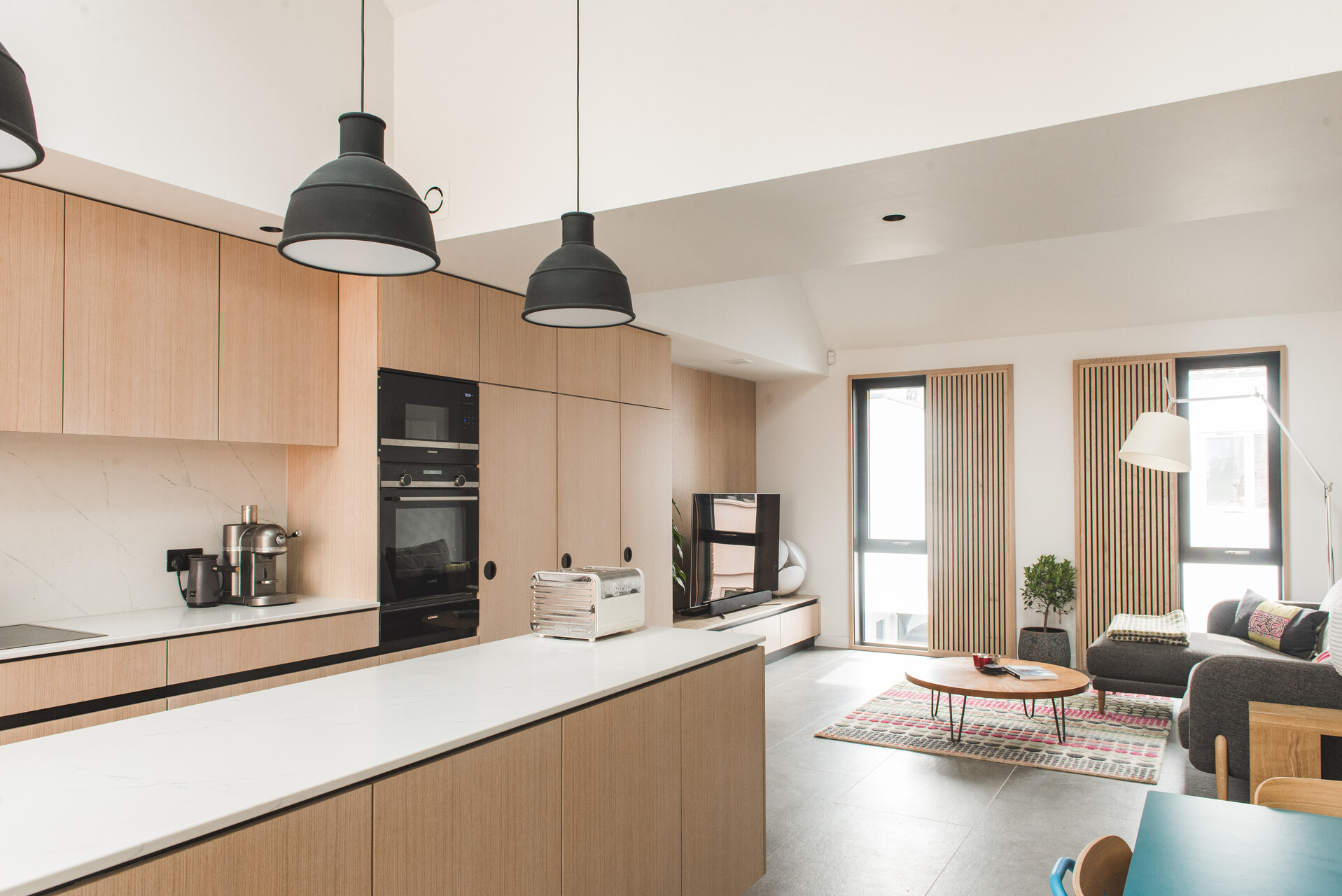 Do you provide a full interior design service?
Not currently. We don't cover items such as paint colours, soft furniture, decorative lighting and other purchased items. But we are able to work alongside interior designers you have appointed if you need help with these elements.
Why use Moon Design for the interior architecture?
Over the last 20 years, we've designed over 600 projects. Crafting the vast majority of the interior elements in our workshop. To date, we've designed:
Over 280 kitchens
Over 350 bathrooms
Over 250 utility rooms
Over 300 linear meters of bedroom wardrobes
50 home offices
This has given us a huge knowledge of good products, design solutions that work, materials that are robust, designs that meet the budget. We've already made the mistakes that less experienced practices are still making.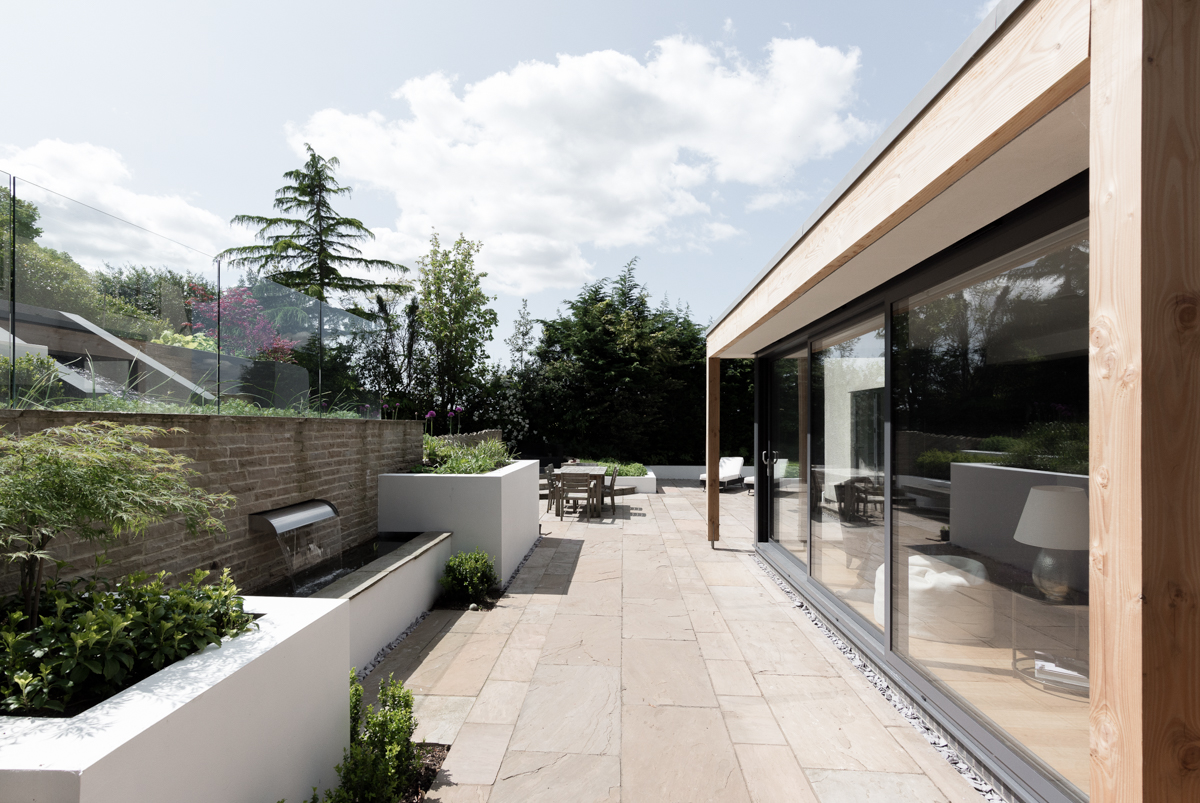 GET STARTED