OUR SERVICE IN-DETAIL
Construction Drawings
Some projects require construction drawings beyond the level required for Building Regulations.
These more detailed drawings resolve how things will be built. They also form part of the tender pack to obtain quotes from contractors.
We'll advise you on whether more detailed drawings are required for your project and the anticipated cost.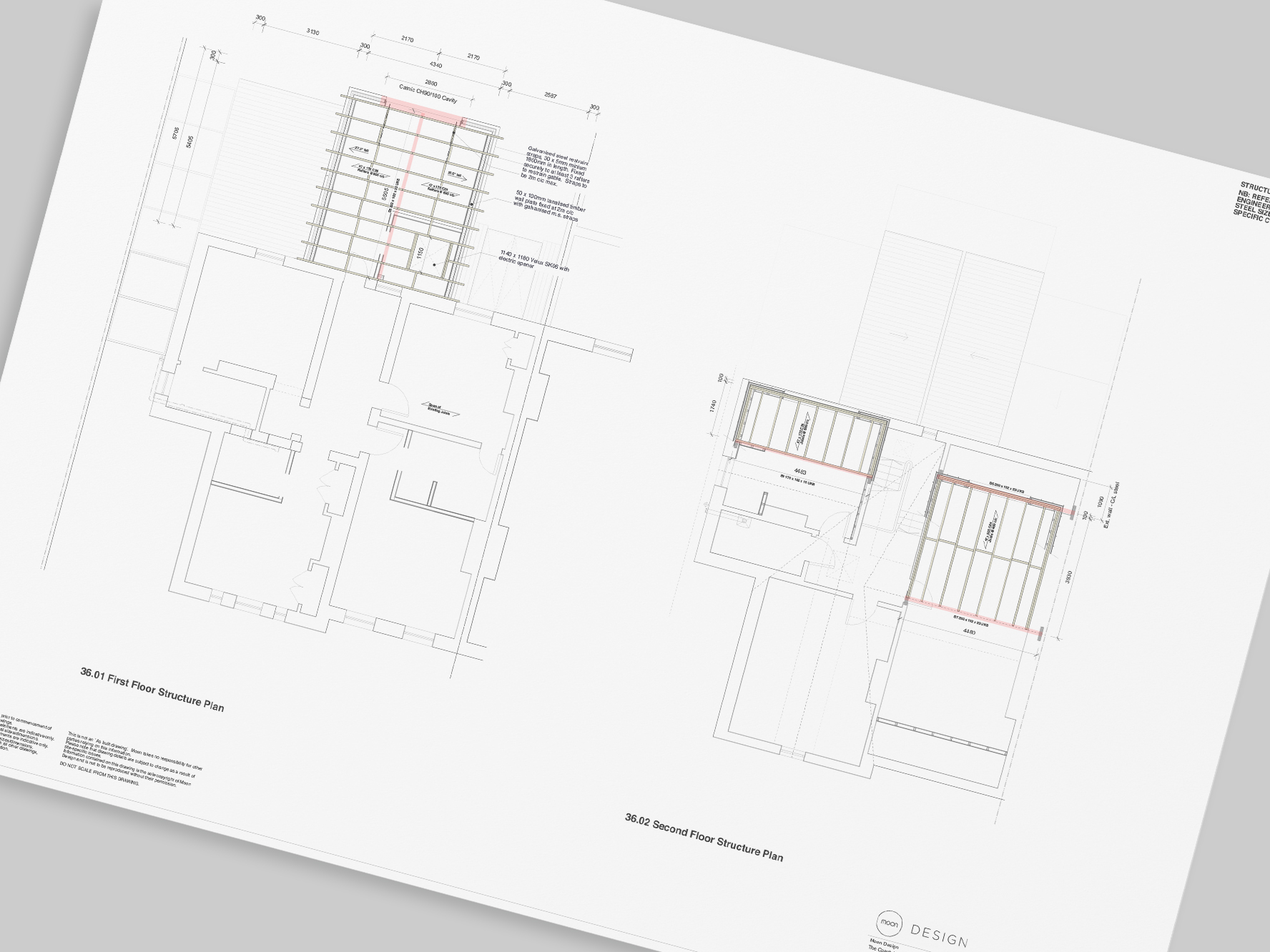 Why would I need construction drawings?
There are a number of reasons:
You want the most comprehensive information possible to obtain an accurate quote, reducing uncertainty and price drift
The project has more complex design details that need to be fully resolved to ensure the build matches the design intent
You would rather resolve construction details now rather than later with your builder
To enable the full structural solution to be designed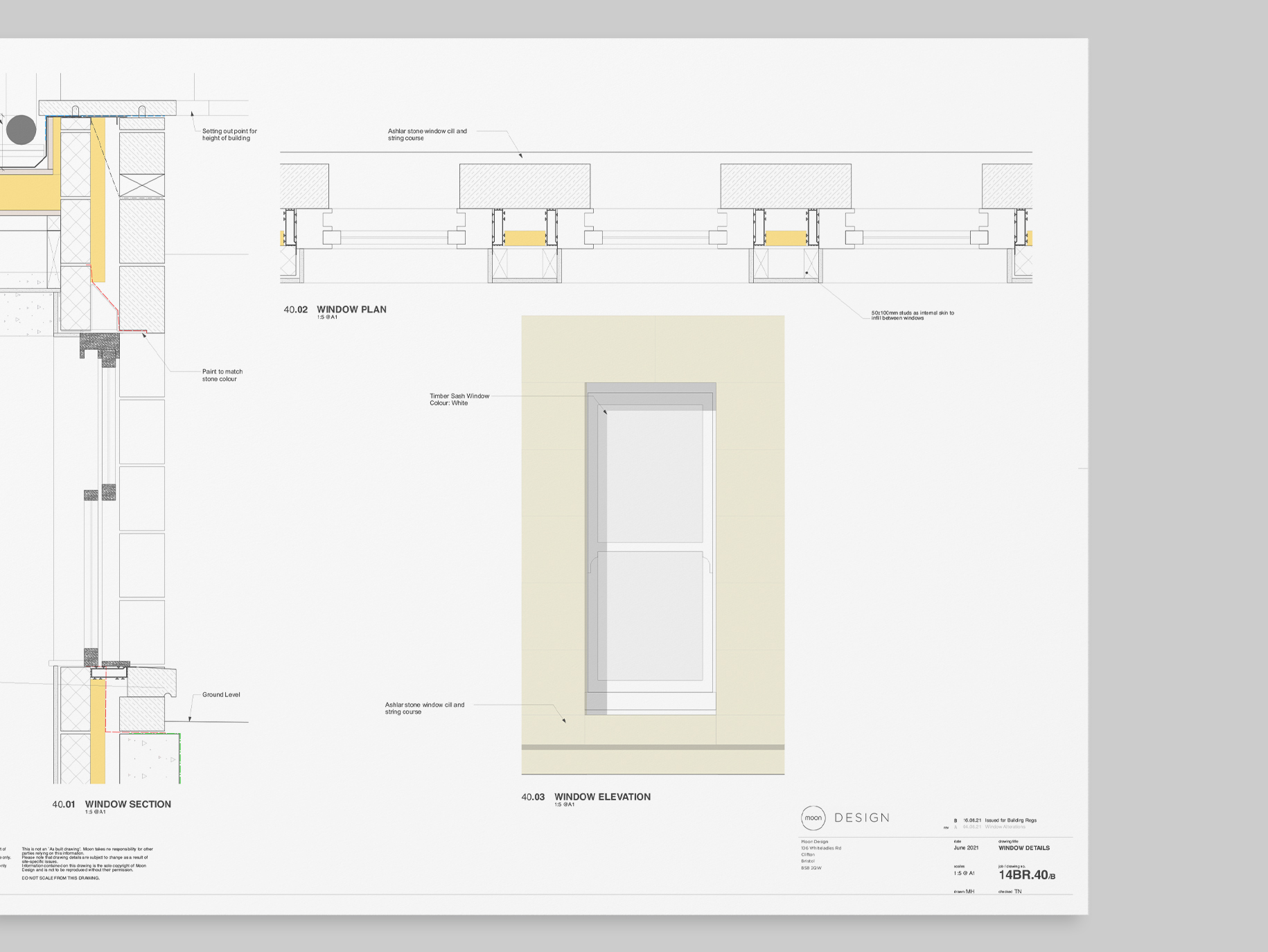 Will my builder require these drawings?
Again, this depends on the complexity of the project and the ability of your builder.
You want to ensure that what gets built reflects the design. Especially important on properties that have sensitive planning restrictions – you need to build only what you have consent to build.
Building a simple single-storey extension, using a talented builder, can often be completed using just the Building Regulation drawings.