OUR SERVICE IN-DETAIL
Planning Applications
Moon Design can deal with all the planning requirements of your project. We're able to advise on whether planning is required, as well as submitting all the necessary applications.
With our history of making numerous applications, we're now an accredited agent in Bristol, Bath and, soon, in Cheltenham. The accreditation is given to companies who are considered to make high quality applications.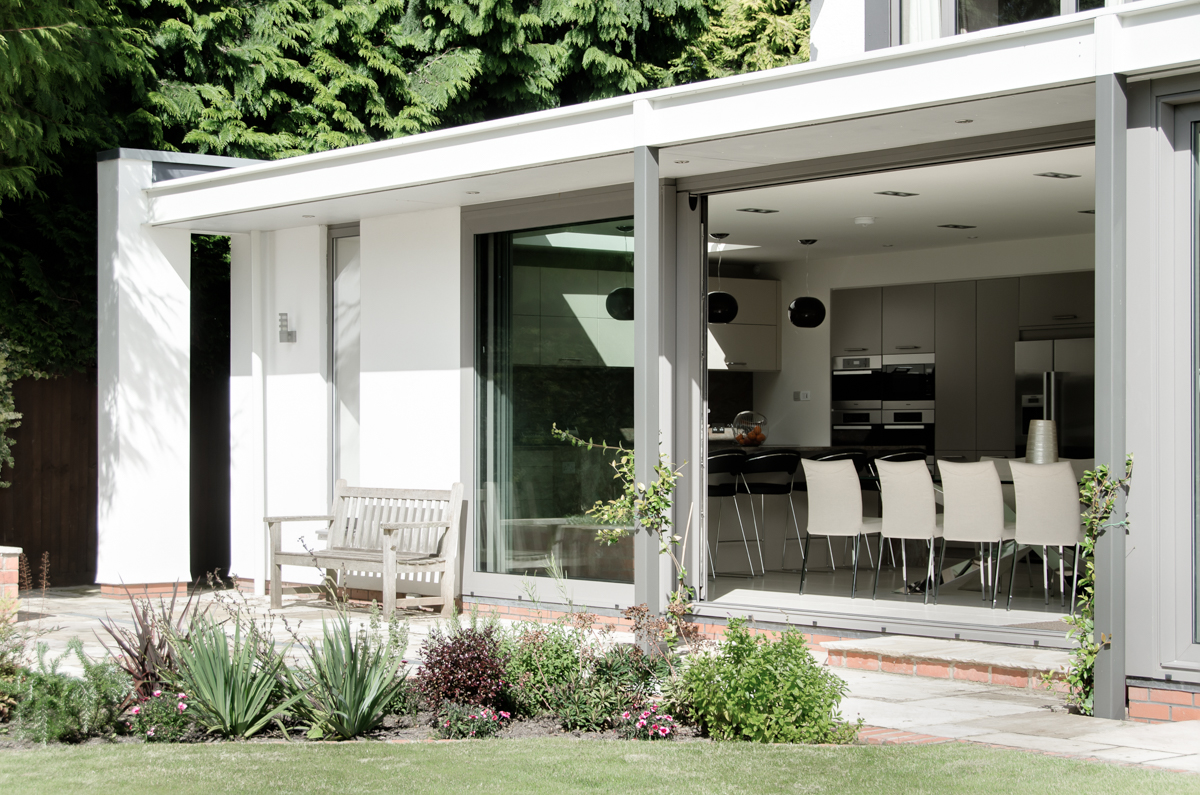 How do I know if I need planning?
We're able to give you advice regarding whether a planning application is required for your project or whether it can be built under the Permitted Development (PD) rules.

Permitted Development is essentially a pre-agreed planning permission granted by government as opposed to your local planning authority. The restrictions on Permitted development largely relate to the scale of your proposed works and the impact it has on amenity space. Explore our Journals about permitted development.
All projects that fall outside of these Permitted Development rules will require Planning Permission. The type of application will depend on the type of house, the scope of the project and whether there are any special circumstances.
It's important to note that Permitted Development only applies to houses and does not extend to flats or maisonettes.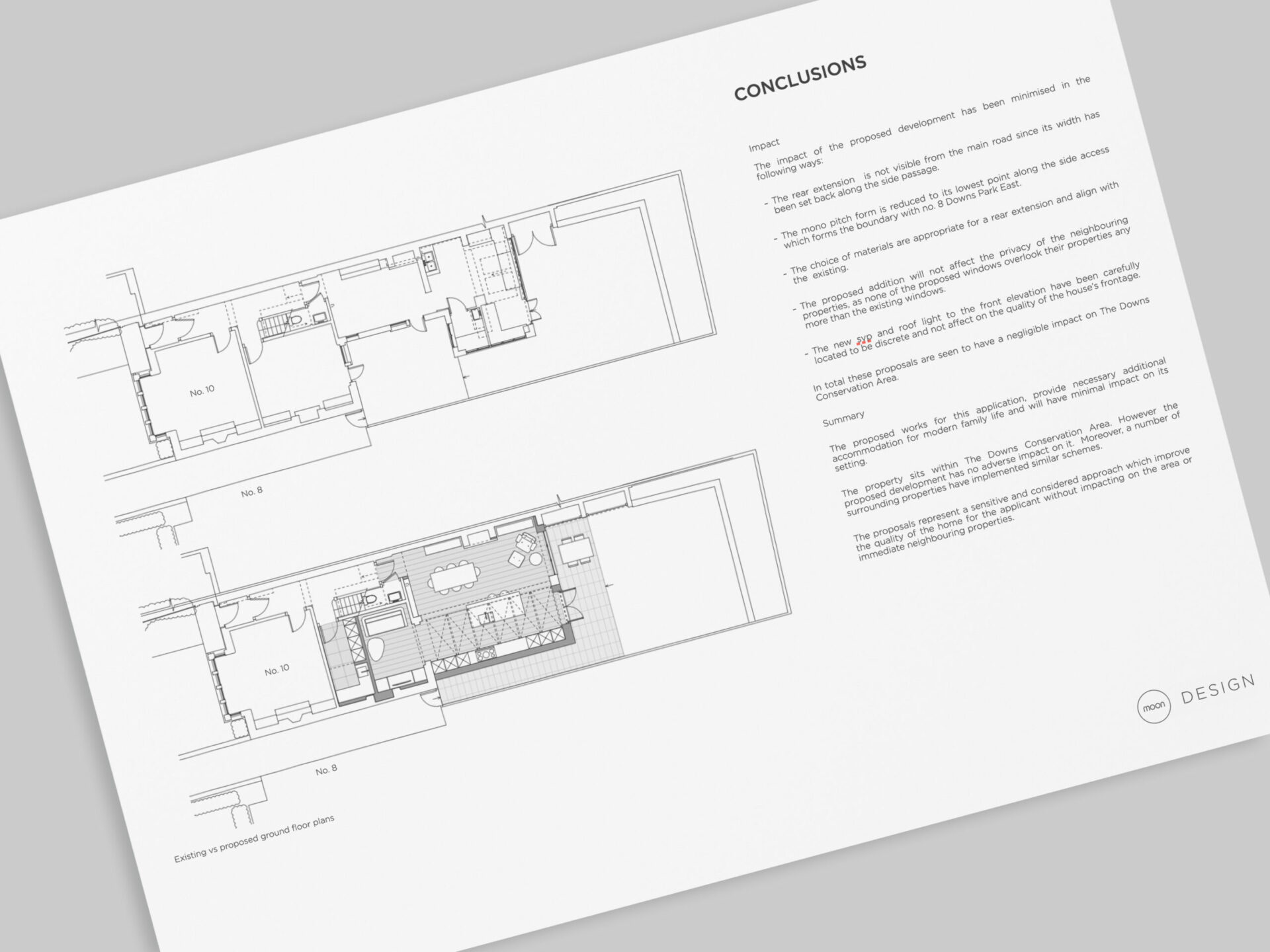 How can we be sure that our project falls with the Permitted Development rules?
When we design projects that can be built under Permitted Development rights, we always recommend that we submit a Certificate of Lawful Development (CLD) to your local planning authority. This provides formal confirmation that the project can be built under PD. This is very valuable, especially when you come to sell the property and you need to prove that the works did comply with the PD rules at the time it was built. Moon Design can apply for the CLD on your behalf.
Do you deal with planning on Listed Buildings and properties in conservation areas?
We've an excellent track record of dealing with Listed buildings and properties within conservation areas.
The design process is often impacted by the constraints imposed by conservation policy. But this legislation is not there to stop change; it's there to make sure it's done in a controlled and sensitive way. It's our job to try and align your design vision with those conservation constraints.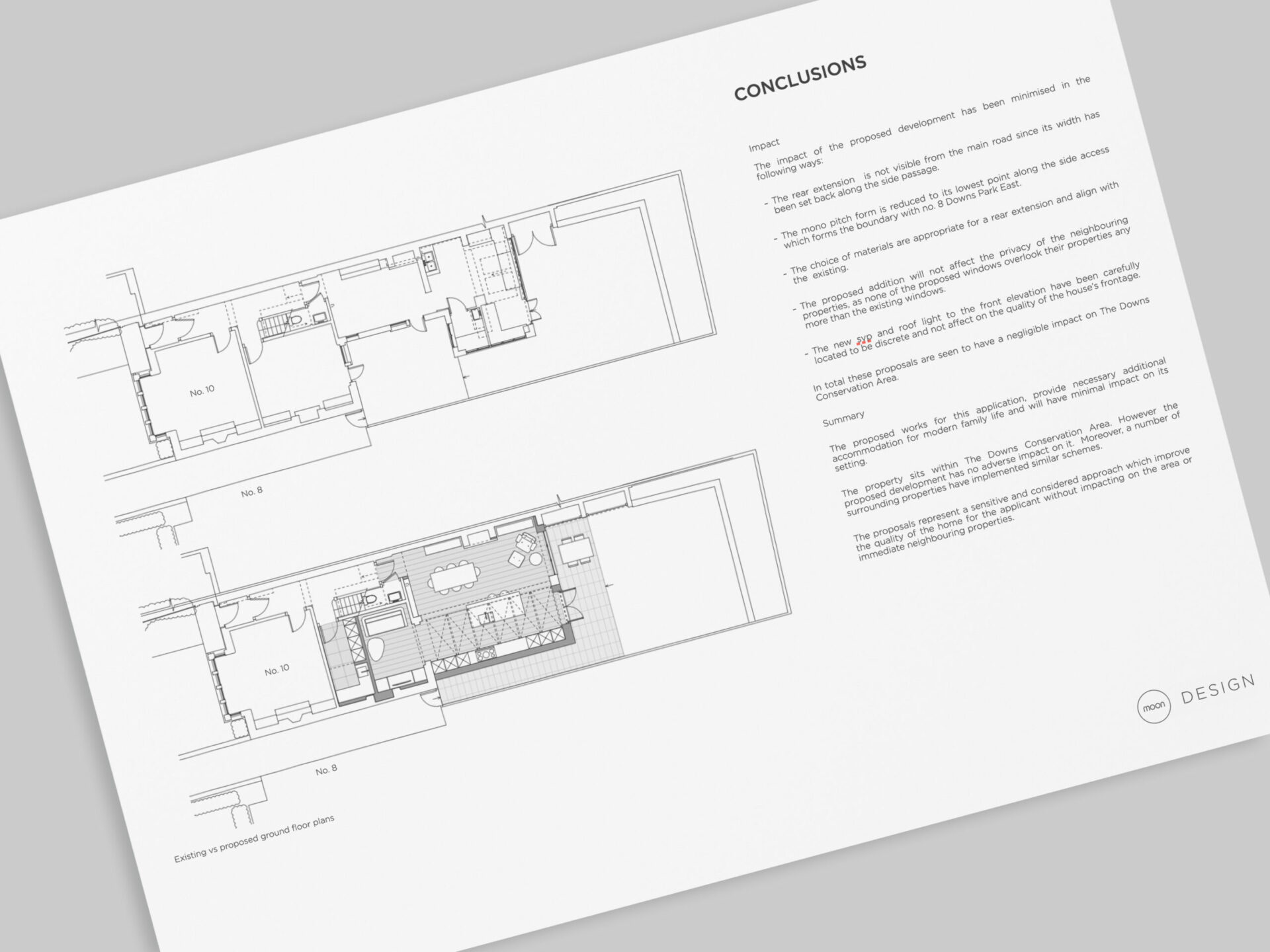 Can you submit application in other sensitive areas such as green belts or AONBs?
Yes, we also have a track record of achieving planning consents on properties in green belts and AONBs. Also remember that if your property is situated within a green belt or an AONB, certain Permitted Development rights still apply to your property.
If the proposed project is highly sensitive and requires more specialist advice, we will appoint a planning consultant to assist with the application.
We can also appoint other third-party consultants on your behalf. This includes ecologists to carry out bat surveys or arboriculturists to carry out tree surveys if large protected trees need to be removed or are impacted by the development.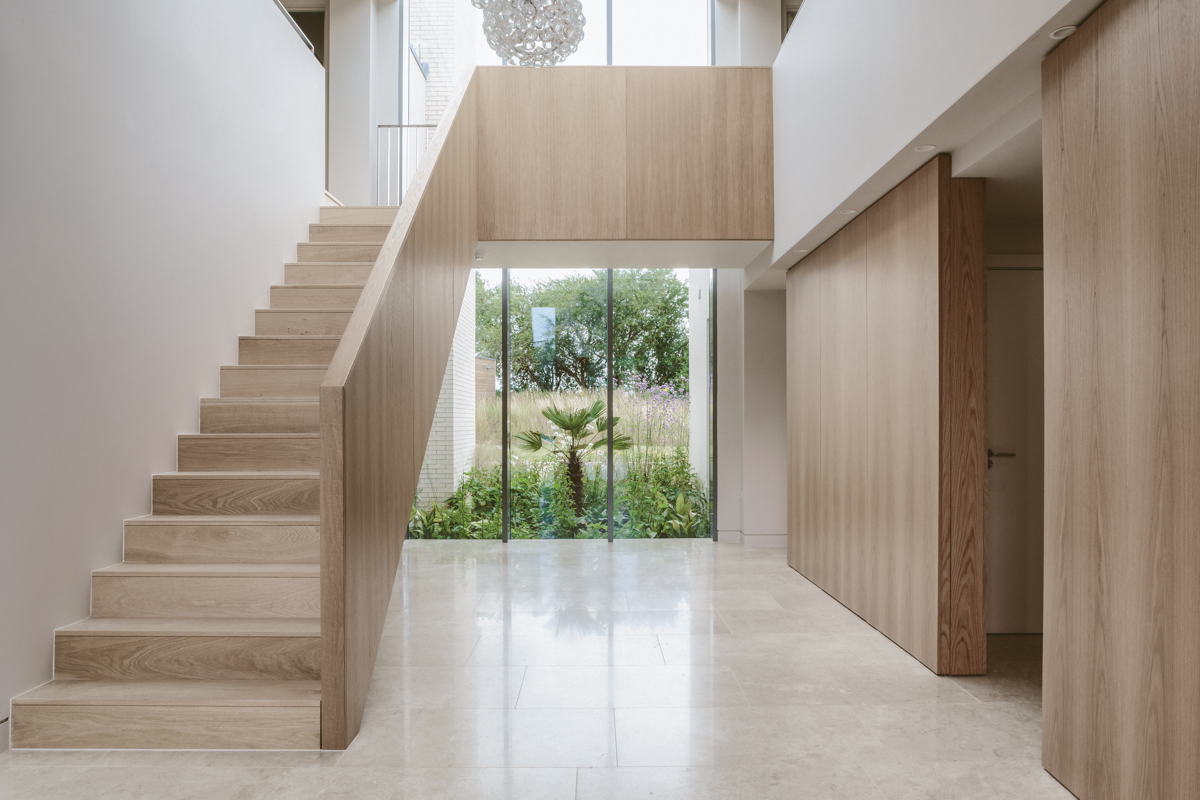 GET STARTED