RESIDENTIAL - REFURB & EXTENSION - RURAL
Farmhouse, Devon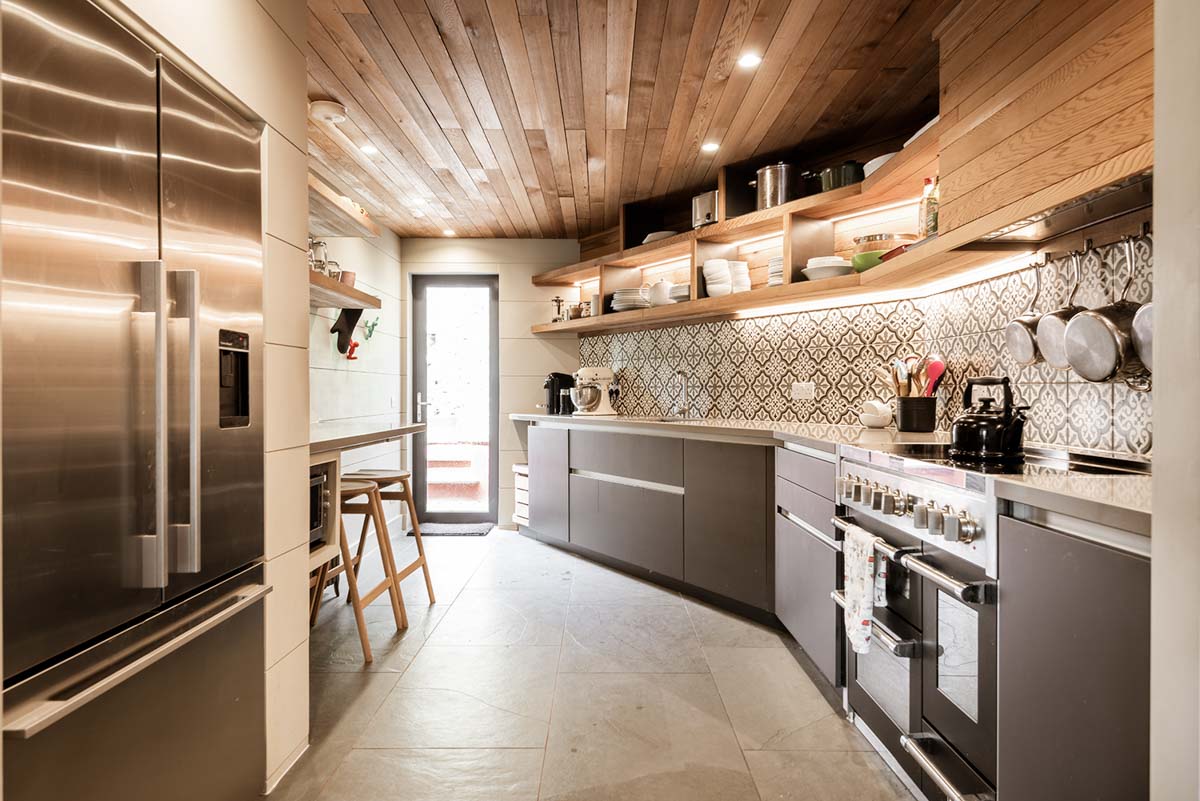 This project saw the transformation of an historic Devon farmhouse in to a luxury holiday home.
As is typical for this type of building, the original house featured extremely thick rubblestone walls. As such, the openings in these walls were rather small. Rather than try to fight against this to create larger more contemporary openings in the original part of the house, the sense of enclosure that these smaller windows provided became a key driving feature of the design.
The resulting design features a cosy interior with bare timber finishes to create a sense of warmth and luxury, perfect for sheltering from the harsh Devon winter weather. The exterior of the house is then treated as a living space in its own right, with full outdoor kitchen, dining area and hot tub. The perfect holiday house, whatever the weather.