SEMI DETACHED - PERIOD - EXTENSION
Green House, Bristol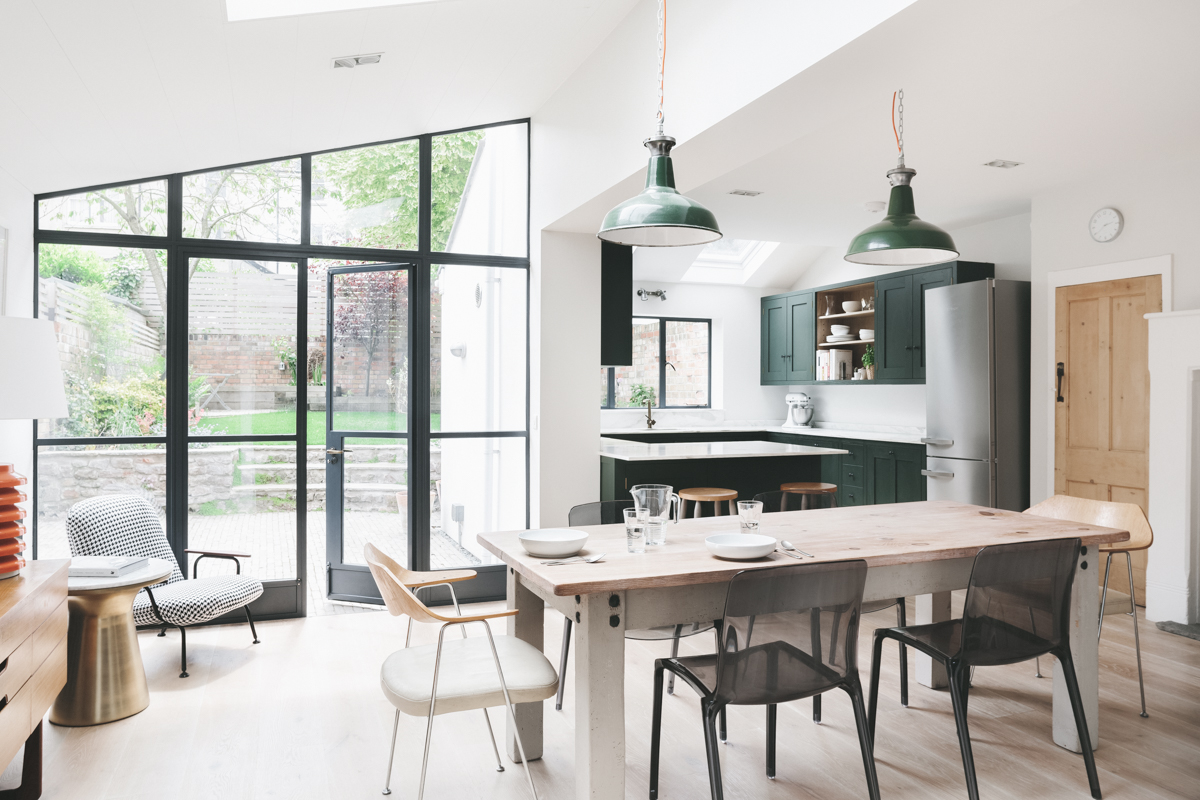 The key to this project was minimising disruption of the existing house and making the most of the available light.
The contemporary, metal clad addition floods the two adjacent spaces with light, creating an open plan L-shaped kitchen / dining space. The Crittall glazed wall utilises a traditional style of glazing in a more contemporary application, to create a strong visual link with the garden whilst feeling appropriate for the period property.
Small extension, huge transformation.