SEMI DETACHED - PERIOD - EXTENSION
Book House, Bristol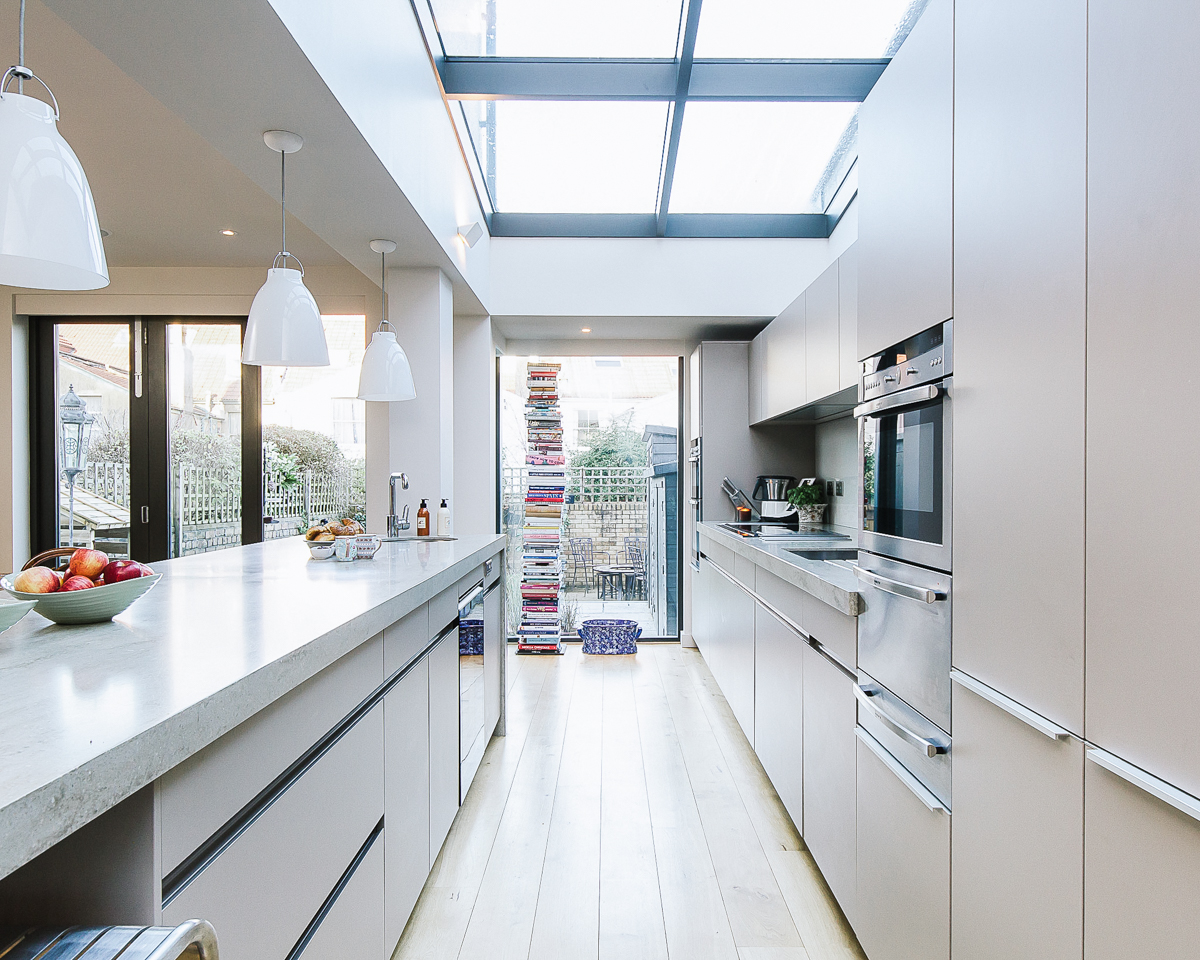 A small extension to unlock the layout of this characterful Victorian home.
As is typical for many of these Victorian terraced houses in Westbury Park, the rear of the house featured an outrigger which contained the kitchen but lacked any meaningful connection with the garden.
We were asked to design a light-filled kitchen dining space by infilling the side-return. The clients wanted a space they could spend most of their time, cooking, eating and relaxing as well as somewhere they could house their huge book collection.
A refined, obscure-glazed roof was installed which floods the space with light, but avoids neighbours being able to see in from above.