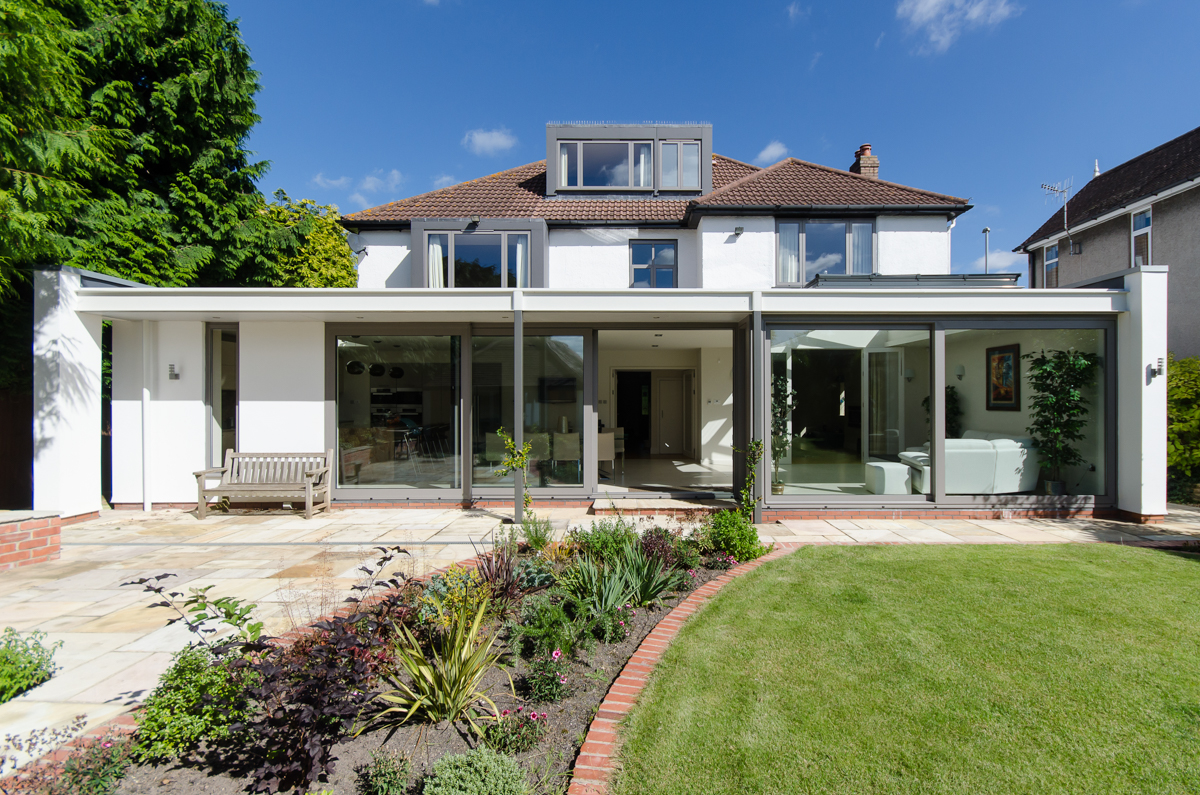 This large, detached 1930's house was stripped back completely.
The client opted for this approach as they viewed the house as their lifetime home and wanted to ensure that the rest of the house would meet the standards of the newer additions.
Moon designed a large full-width contemporary extension at the rear, with expressed steelwork to add definition to the wide opening. The space within the attic was maximised through the addition of a dormer. Internal insulation and underfloor heating was added throughout and an air source heat pump and solar thermal panels provided energy for the heating system.
The clients remained very involved throughout the project, and got a house tailored specifically to their needs.