SEMI DETACHED - PERIOD - REFURBISHMENT
Pool House, Bristol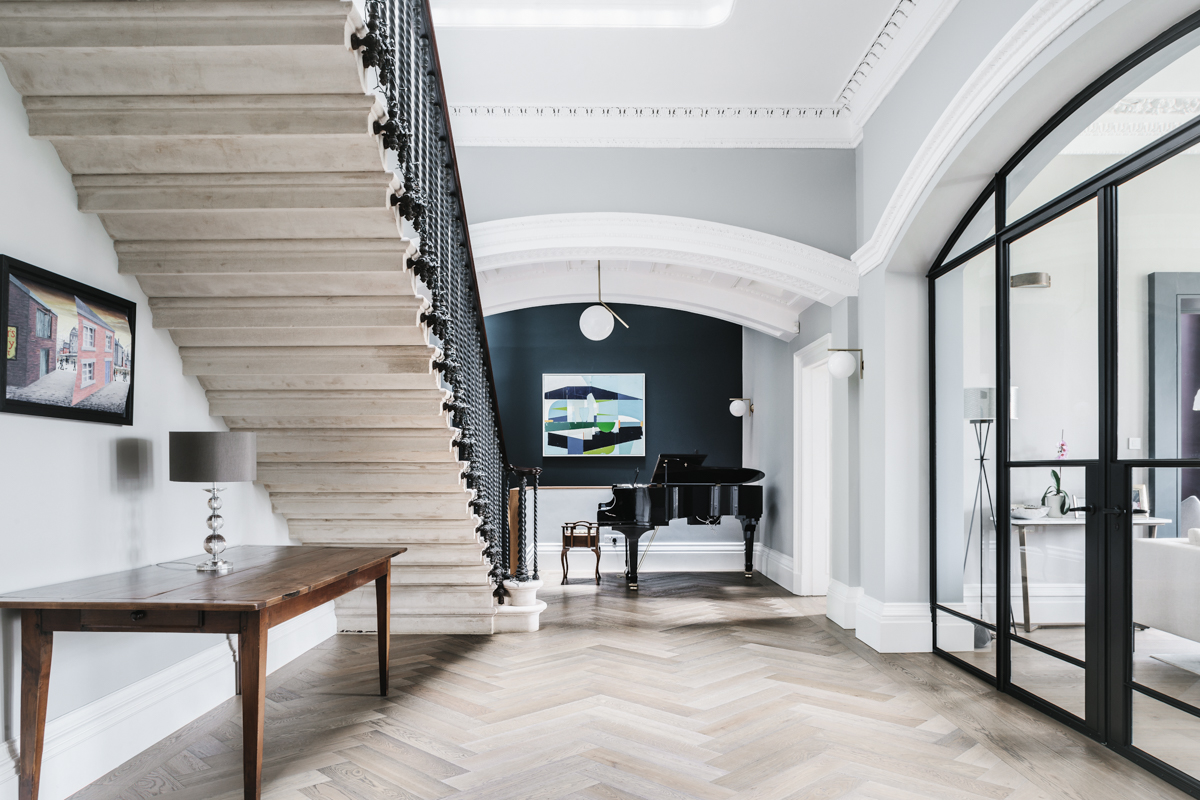 Breathing new life in to a tired office building in Bristol to create a grand family home once more.
Light floods the triple width hallway from the new Crittall doors, illuminating the intricate original stone stair. As a Listed building, it was crucial that these original features were protected and where possible, the plasterwork and original joinery was retained and restored.
The original stair formed such a feature of the original house that we decided to continue this theme with our own contemporary feature stair on the floor above, which replaced an unsympathetic modern stair core. The openness of this stair helps to emphasise the scale of this grand house, with views through the stairwell to the floors above and below.
The basement had no historic features of note, so there was more scope for extensive renovation in this area where we designed a new swimming pool and bespoke joinery for a gym.