DETACHED - PERIOD - EXTENSION
Spring House, Somerset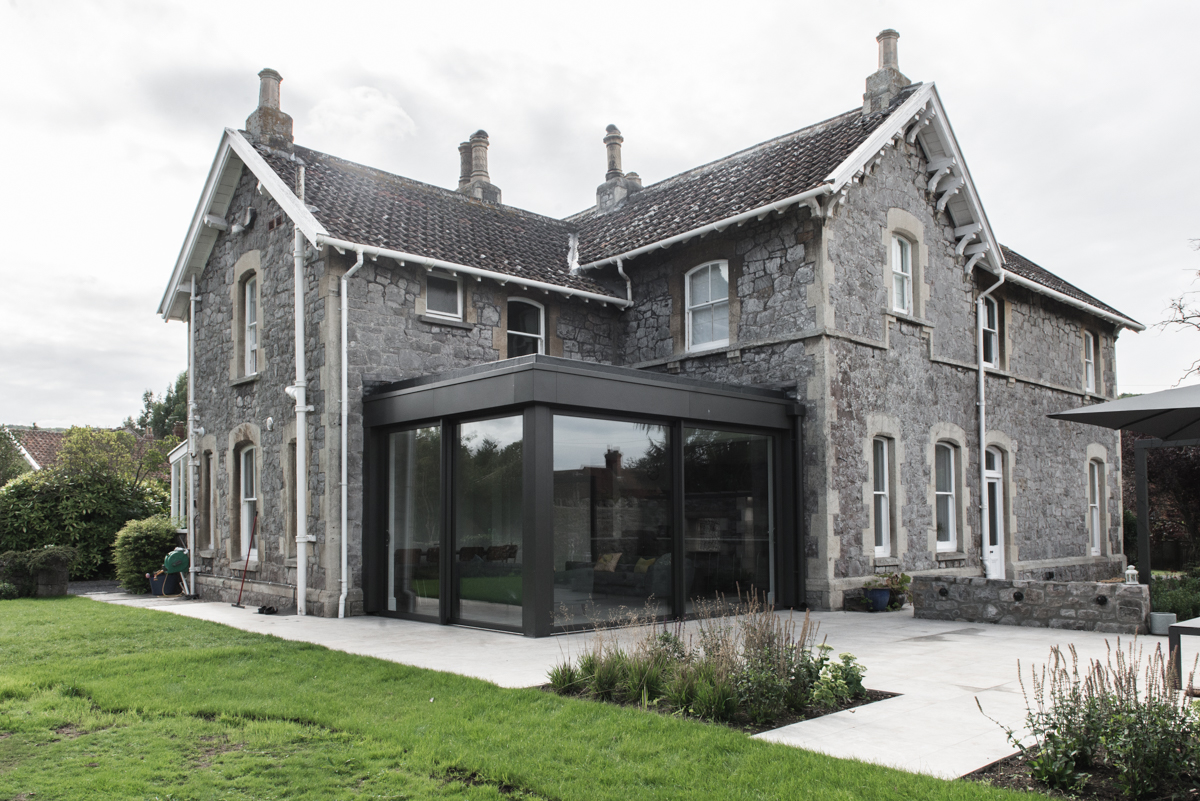 A small extension with a big impact. Whilst modest in size, it completely unlocked the layout of this period property.
The goal was to achieve an open plan kitchen, living and dining space. Not always easy in a period property such as this. The extension, along with a careful structural design without column made this possible.
The corner extension helped square off the plan making a much larger space. The kitchen remained at the rear, with a dining space tucked in a niche next to the sitting area in the glazed corner. The external materials are simple, in a dark grey finish to tie in with the house's pennant stone palette.