DETACHED - MID CENTURY - EXTENSION
Watts House, Bath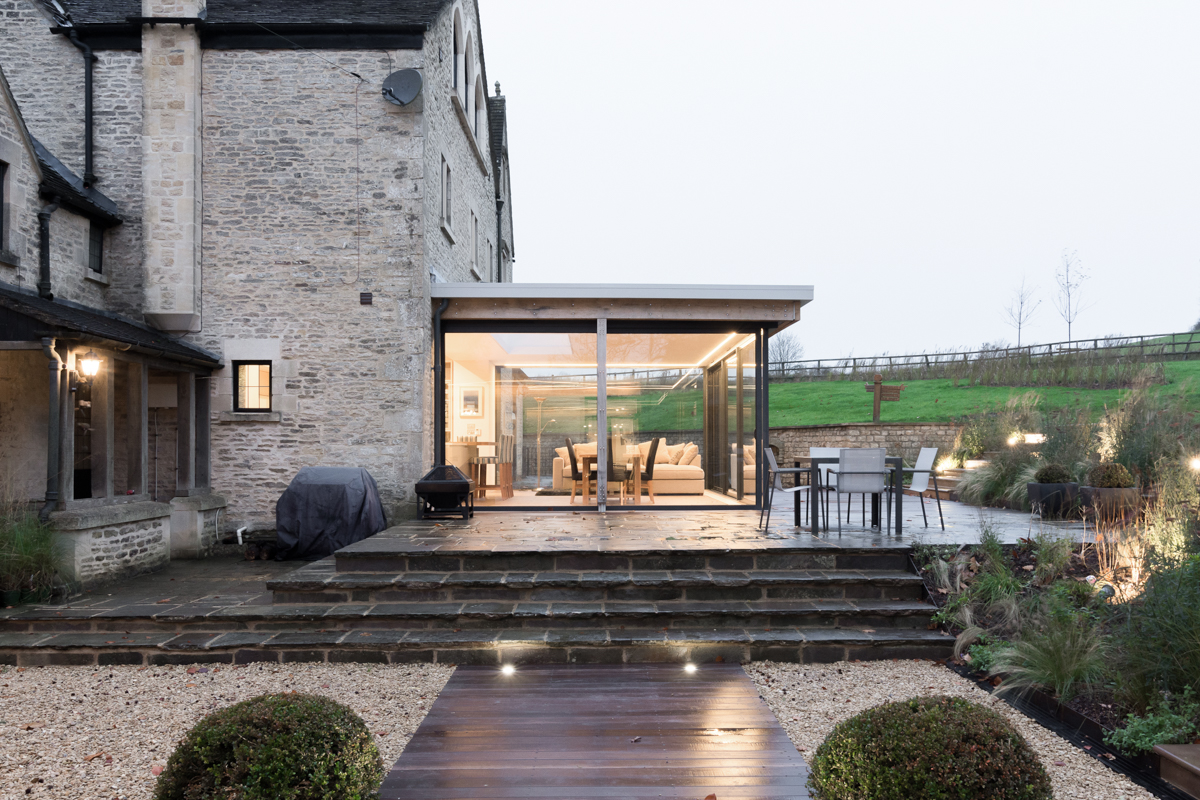 With an existing house so full of character, our design approach needed to be pared back to avoid competing.
The project comprised two separate extensions. The first was centred around creating a type of space that didn't exist anywhere in the main house, somewhere that had great natural light and forged a connection to the garden. We achieved this by demolishing a small dark extension and opening the existing kitchen to a new extension, in conjunction with reworking the floor plan to make the existing space work harder.
For the second part of the project we extended the coach house to create self-contained sleeping accommodation and a gym space. Both extensions remain distinct in character, but use complimentary materials to tie the two together to sit elegantly against the main house. Transforming how the spaces are used.