DETATCHED - MODERN - NEW BUILD
Plot One, Bath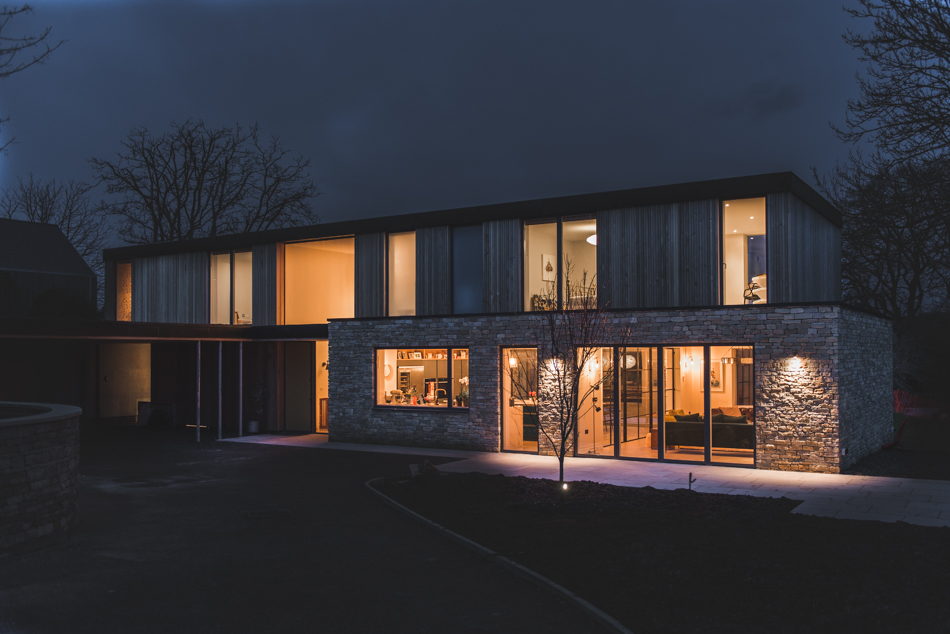 A series of simple, stacked volumes combine to form a new-build lifetime home on the outskirts of Bath.
In plan, the house is an L-shape which wraps around an external terrace, creating a sense of enclosure on the otherwise empty site. On approach, the cranked axis of the attached garage draws you in to the house's entrance, where you are greeted with a double height glazed entrance hall.
Next to this, thick stone walls wrap around the principal spaces and anchor the proposal in the site and broader context. The first floor steps back in plan and is clad in a refined vertical timber cladding. Expansive glazing has been incorporated where possible to make the most of the incredible views from almost every direction.