SEMI DETACHED - PERIOD - REFURBISHMENT
Clifton Villa, Bristol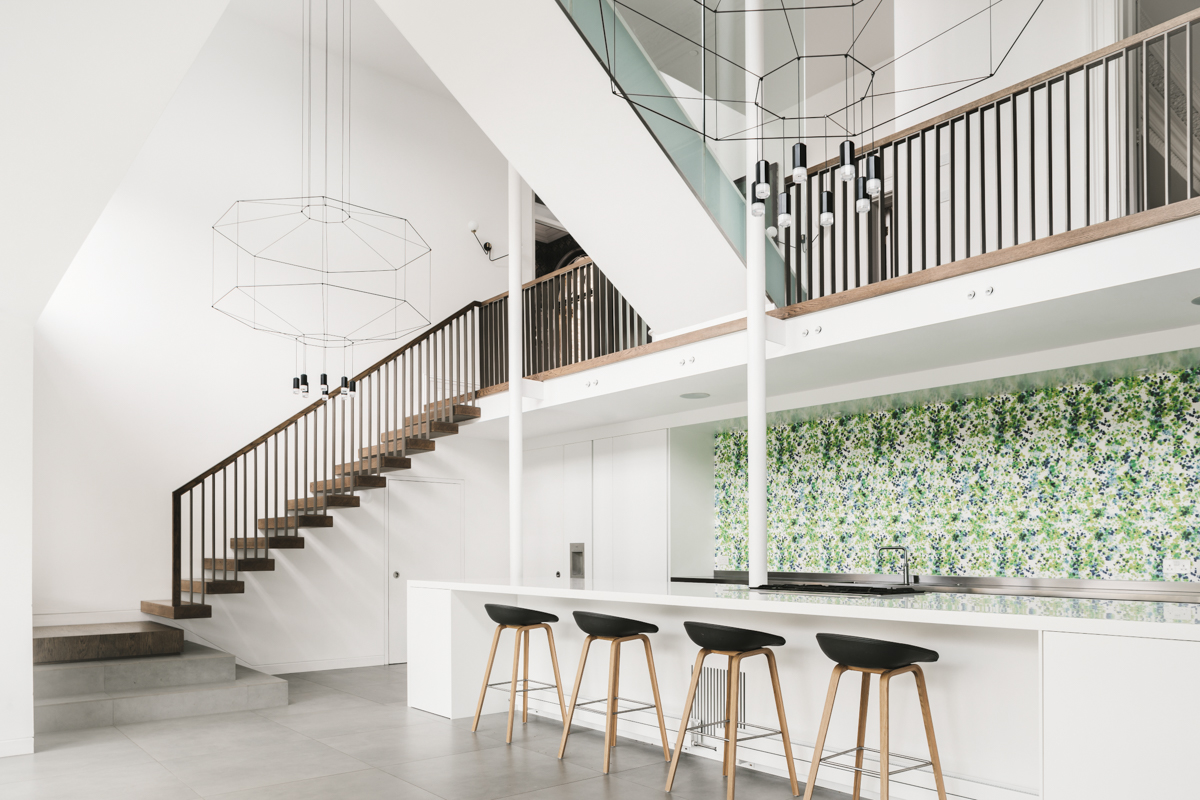 Our Clients bought this grand semi-detached villa in Clifton with a view to reconfiguring and modernising in order to provide a home for them and their three children.
Moon's design approach was to use some of the extensive floor area to help reconnect the basement space with the rest of the house, as well as the garden.
We cut out the floors and removed the walls to the ground and lower ground floors to the rear of the house, forming a large double height space. This space connects the whole house, meaning that the main family space to the lower ground floor is only separated from every other room by a single door. A large opening and a new single storey extension glazed with Fineline windows, along with the re-sculpting of the garden levels, allows the family spaces to open out and daylight to be drawn in.